Hello Healthy Altitude fans! This is the second in a weekly series of articles that will be featuring various hiking trails in the Front Range. Whether you're a seasoned hiker or someone just starting out, you will certainly find a trail fit for your needs! Check out our first article on "hikes less traveled" here:
These days, the best way to have a socially distanced and safe weekend excursion with the family is to go on a hike! Here are some local trails that are great for all ages:
Enchanted Mesa and McClintock Nature Trails
Length: 1.9 miles (loop)
Elevation Gain: 419 ft
Difficulty: 1/5
Trailhead: Enchanted Mesa Trailhead (located in south Boulder)
This quick but gorgeous hike is located right in Boulder! You'll see views of the flatirons as well as get a bird's-eye view of the downtown and campus. Hike in the early morning or evening for the chance to spot wildlife!
Anne U. White Trail 
Length: 3 miles (out and back)
Elevation Gain: 469 ft
Difficulty: 1/5
Trailhead: Anna U. White Trailhead (~10 minutes from Boulder) Located just up Lee Hill Dr. in north Boulder, this beautiful walk through the woods features a bubbling stream and a shady canopy of evergreen trees. Your kids will love seeing lizards skittering across the trail!
Lichen Loop Trail
Length: 1.3 miles (loop)
Elevation Gain: 242 ft
Difficulty: 1/5
Trailhead: Heil Valley Ranch (~20 minutes from Boulder)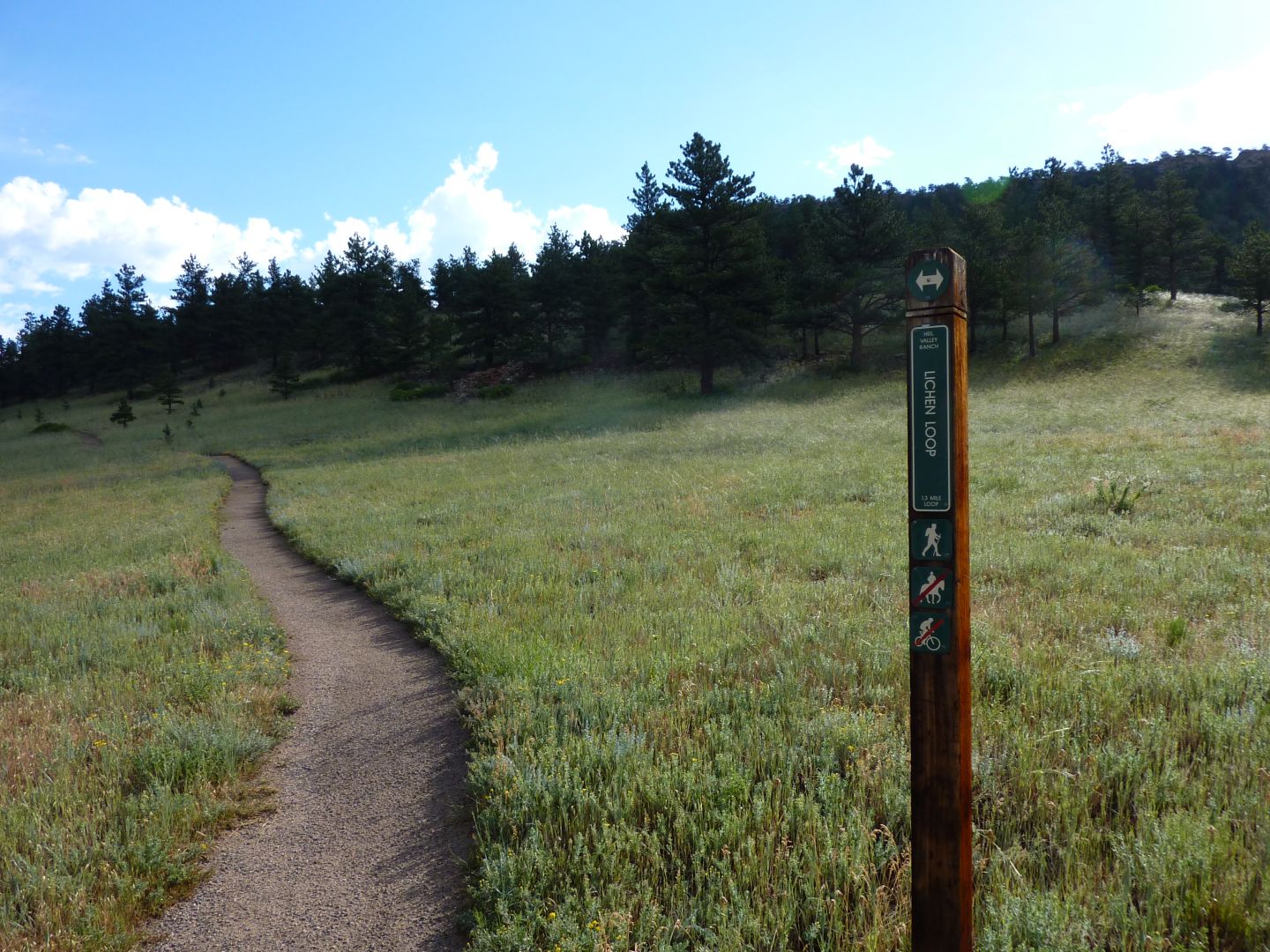 We featured this hike last week on "trails less traveled." I'm recommending the Lichen Loop again this week because it's a wonderful trip for all skill levels and offers the chance to spot deer and other wildlife. The woodland scenery is tranquil, and the short length and minimal elevation gain makes it a great one for the family!
Lion's Lair Trail
Length: 4.4 miles (out and back)
Elevation Gain: 839 ft
Difficulty: 2/5
Trailhead: Lion's Lair Spur (~5 minutes from Boulder)
This hike is slightly more challenging than the others due to the steeper elevation gain, but if your kids are down for some climbing then they will absolutely get a kick out of the views! The Lion's Lair hike is tucked away behind the more popular Mt. Sanitas trail, and offers a much easier way to enjoy a panoramic scene of the Boulder area.